The first map of museums in Poland
The first map of museums in Poland
There are nearly 1,000 museums in Poland, and the National Institute for Museums and Public Collections is responsible for overseeing their activities.The Institute's cooperation with The Story resulted in the creation of mapamuzeow.com - a museum search application.
Since we visit offline yet search online, we need a museum search application
When looking for a museum, the public is mainly interested in topics, but special amenities are also important. They want to know if they can enter the museum with a pram, or whether it has a cafe or has WiFi access. This is clear thanks to the research of both NIMOZ and The Story about how foreign tourists and Poles use museums.
The most basic reason for using the map will be for searching about the museum - on the street and without any special preparation. Therefore, the application, although running in a browser, was designed for mobile users with limited access to a network.
Search, explore, and visit museums
Advanced search criteria and ready-made themed tours - these are some of the first features of the museum map.
The museum map application is a tool to help visitors find the most interesting museum objects in Poland - ranging from the large to the small, not to mention the many objects which less well known to a wider audience. That is why each museum profile is updated by NIMOZ and the data is provided directly by the museums.
Fast and smooth
We used technologies that ensure application stability and speed. It is a SPA (single page application). The user does not have to reload the pages in both the client application and the administrator application. Most of the logic is transferred to the client's browser, which allows the application to work quickly and smoothly.
The main front-end engine is the Backbone framework. To write the API, we used Zend Framework 3 and the MySQL database.
The application infrastructure, which is designed to be scalable and very efficient, deserves a separate mention. The application operates in the Amazon Web Services environment, and uses Elastic Beanstalk, CloudFront, S3, RDS and ElastiCache.
The implementation of the application was carried out using the Kanban methodology. We used automated tests, continuous delivery and the clean code philosophy of Robert Cecil Martin.
The application is available at www.mapamuzeow.com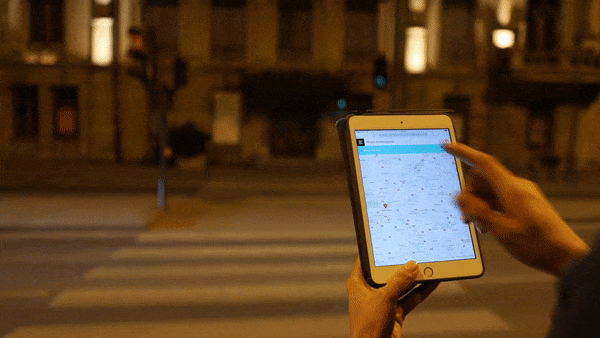 UX Design agency The Story also deals with projects in the field of product design, UX audit, web design, web development, etc.