Development of a methodology for observing customer behavior in brick and mortar stores
We present a Case Study on our cooperation with Ginza Systems OÜ for whom we created a tool to analyze the behavior of consumers by analyzing data from cameras placed in a stationary store.
Traditional brick and mortar stores look less and less attractive compared to dynamically developing and extremely popular online options. Companies are trying their best to improve the image of traditional trade, but they lack the tools needed to properly collect and analyze customer behavior. Such tools are standard in online commerce, so the challenge is to create a system that will meet the needs of traditional trading.
The Story's team of designers and programmers was tasked with finding a way to give traditional stores a chance to compete with online retailers. Our goal was to create a multidimensional tool that would allow traditional store owners to analyze customer behavior as well as online competitors.
Ginza acts as a very observant and customer-focused employee. Attached to store cameras, it uses its eyes to collect data from the entire surface of the store and regularly sends the data back to its brain, which analyzes these batches and creates reports to share with store employees.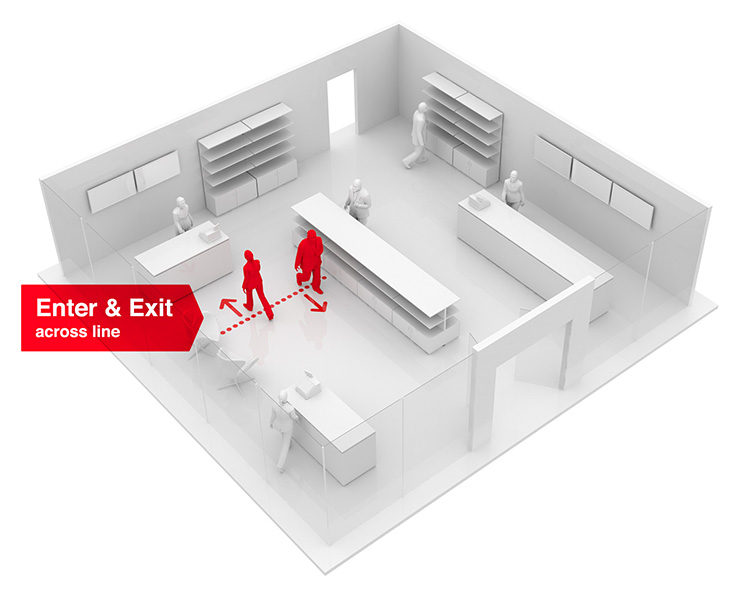 Store entrances and exits
With the data collected by Ginza, the store manager can learn the answer to such key questions as: how many people visited the store and left without making a purchase? Such data helps to accurately determine a store's sales estimates and targets for each location in the network. Algorithms can calculate the conversion rate for a specific location, a solution which was previously only possible with online sales. This means that the store chain manager can set goals and objectively assess the effectiveness of both marketing and customer service in a particular store.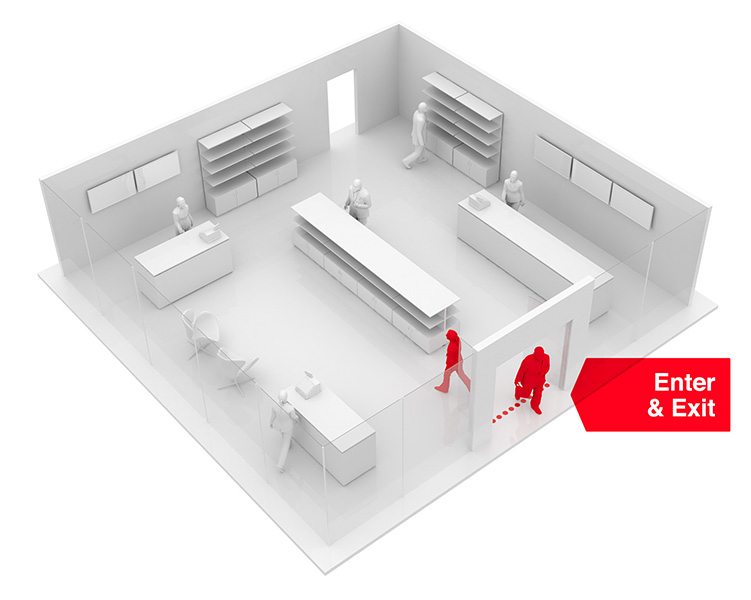 Analysis of places and products which attract customers.
How to study consumer purchasing behavior?
Traditional retailing has three main principles:
attracting customer attention;
convincing them to buy;
making a sale.
Let's assume that a brand X store has a promotional offer. Ginza analyzes customer traffic around the offered products, and after a few hours, based on the collected data, the manager is able to determine whether the offer is attracting customers. Using special algorithms, the system analyzes the number of people in selected areas of the store. This data is transmitted live to the system, which allows the manager to make a real time decision about carrying out any changes or A / B tests to increase customer attention.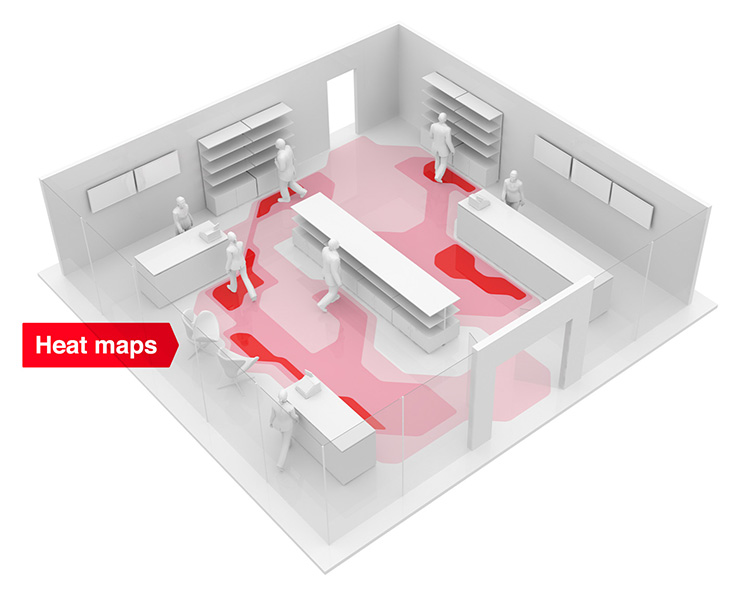 Real-time marketing
The store manager has access to an analytical tool that collects data from the location and displays it in real time. Ginza provides access to a personalized dashboard that regularly monitors data, analyzes it and offers conclusions. Specific dates and places can be analyzed, as well as particular tasks and goals, such as observing the frequency of customers using the service point or creating a map of products that quickly disappear from the shelves. The system is permanently installed, thanks to which data transmission is ongoing and without delays.
Our Ginza Analytics project has become one of the topics of Natalia Hatalska's report about upcoming changes in traditional stores, The commerce of the future available at Hatalska.com.