Branding of KCR CRO services
This is the case study about our cooperation with KCR, in which we provided branding services, including architecture and service labeling, as well as creating a new website for the company.
Clarity is important when selling services. Those who direct their messages to the B2B sector know this very well. Services are complicated, multi-layered, and often consist of many elements. They are not a simple product, and they need the kind of arrangement which will allow customers to easily navigate the company's offer.
KCR faced such a challenge. This international corporation, operating in over 20 countries, conducts clinical research on behalf of pharmaceutical companies creating innovative drugs. The branding of the company's services must therefore be universal enough to function freely in many markets and visually connect with the communication of the entire brand.
Branding of KCR services - Starting point: analysis
We started our project for KCR by working out the basics:
looking at industry leaders,
doing a direct competition analysis in the field of service labeling,
searching for the best solutions from other industries.
System solution
The challenge of ordering a large number of elements while maintaining legibility reminded us of the Mendeleev periodic table structure. This inspiration and the effects of our initial analyzes resulted in the division of 30 KCR services into 3 groups.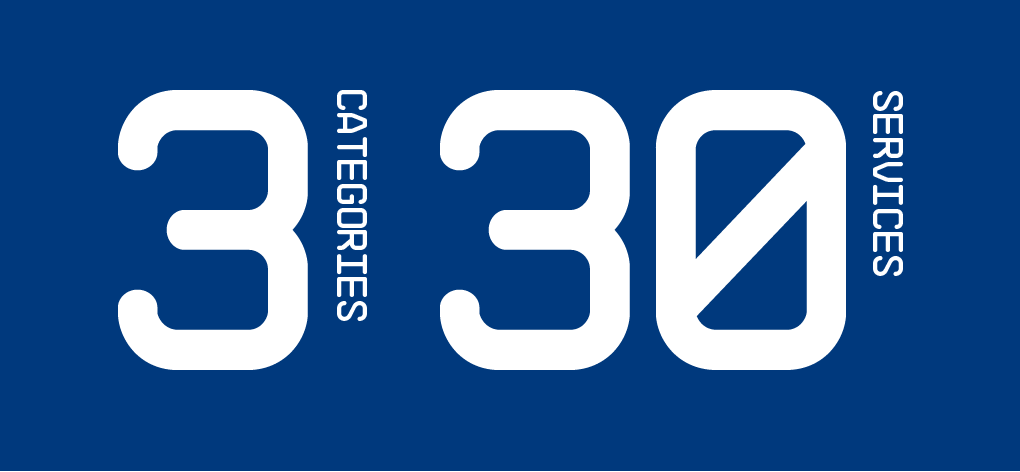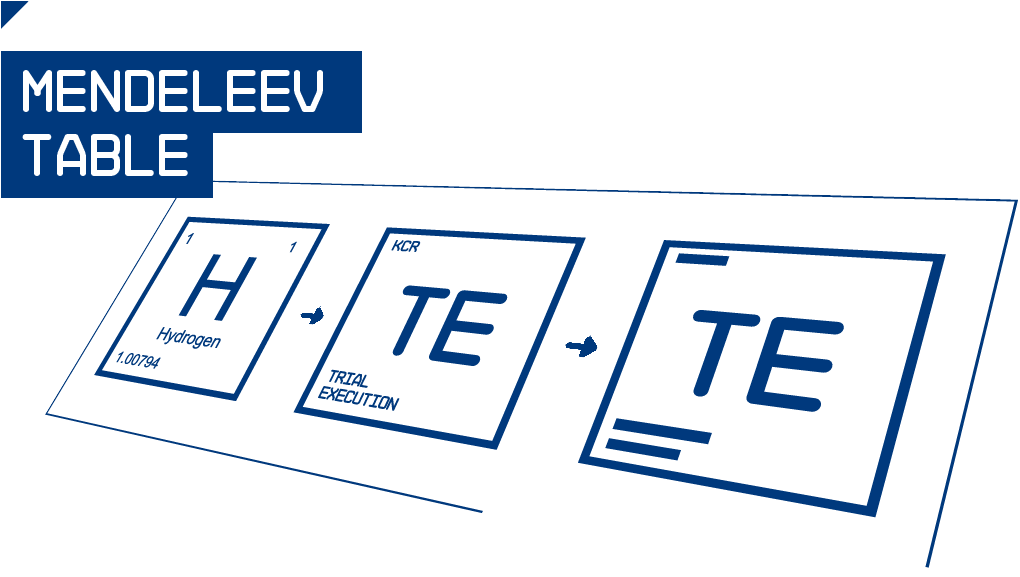 Further steps in organising the range of KCR services are:
adding a color code;
solving the naming problem to avoid name duplication.
Each service takes on a two-letter symbol, consisting of the first letters of the full name.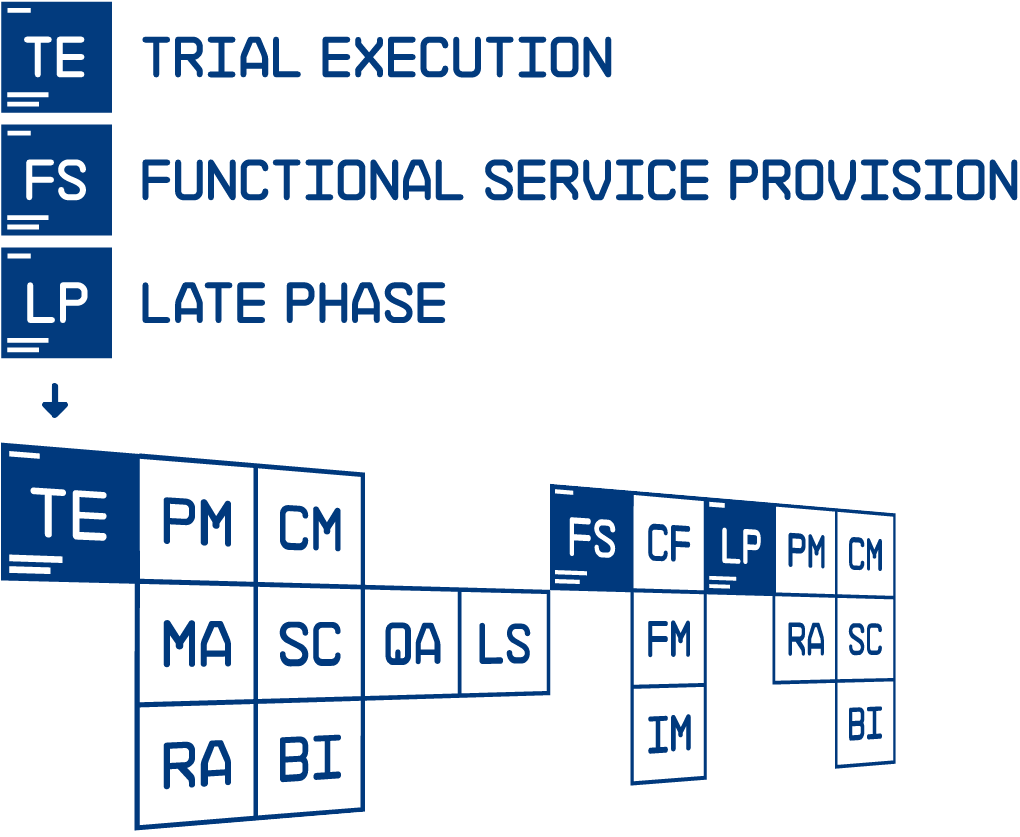 Domino effect: implementation of the branding
Promoting and communicating services directly affects the recognition of the main brand. KCR premiered its new services during a conference in Paris and created a series of special t-shirts.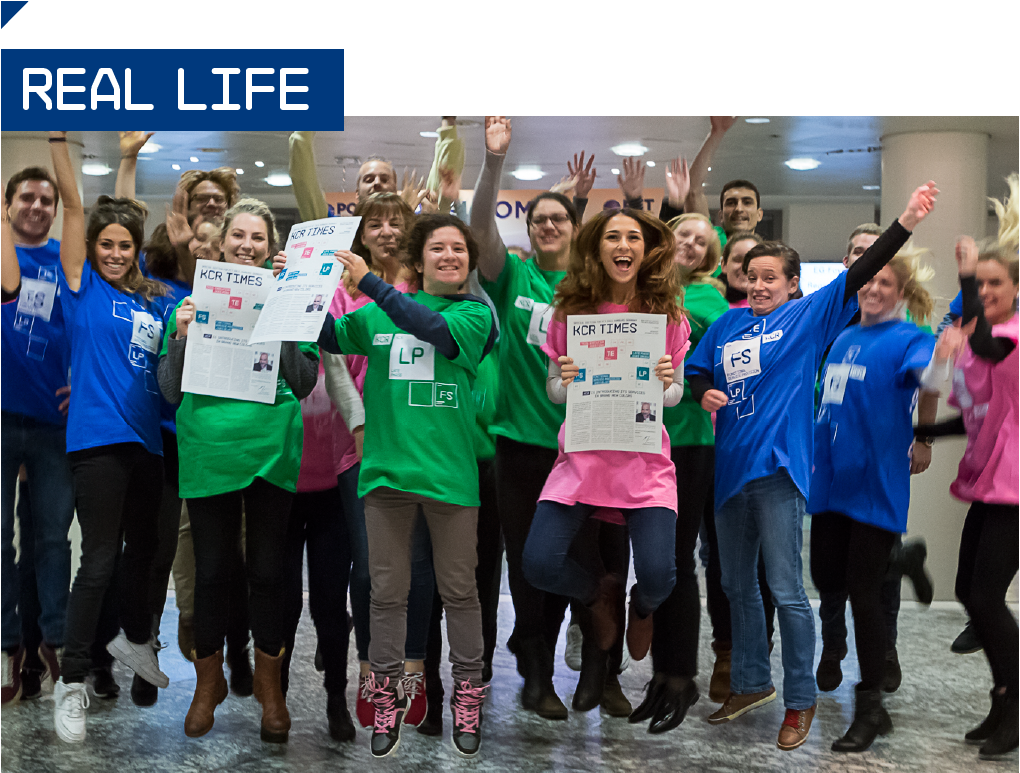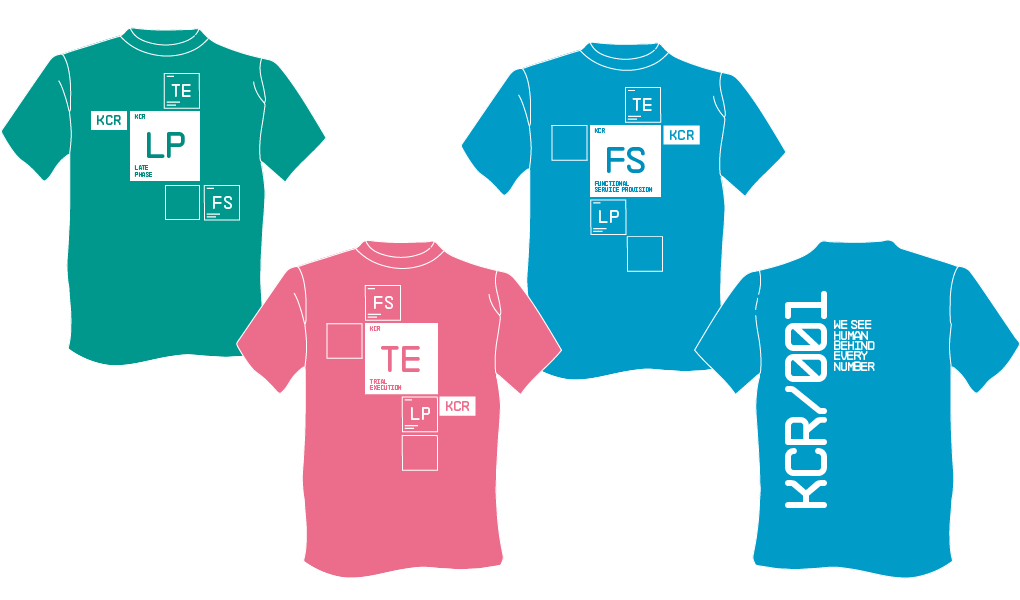 Our holistic design approach for KCR's services has influenced not only their sales but also the global communication of the entire company. The effects of these activities as part of service branding are:
creating a new corporate website for the company,
new design of all KCR carriers and forms of communication,
brand manual describing the rules for creating further services,
universal service labeling system that allows KCR to remove and add additional items without the need for a branding agency.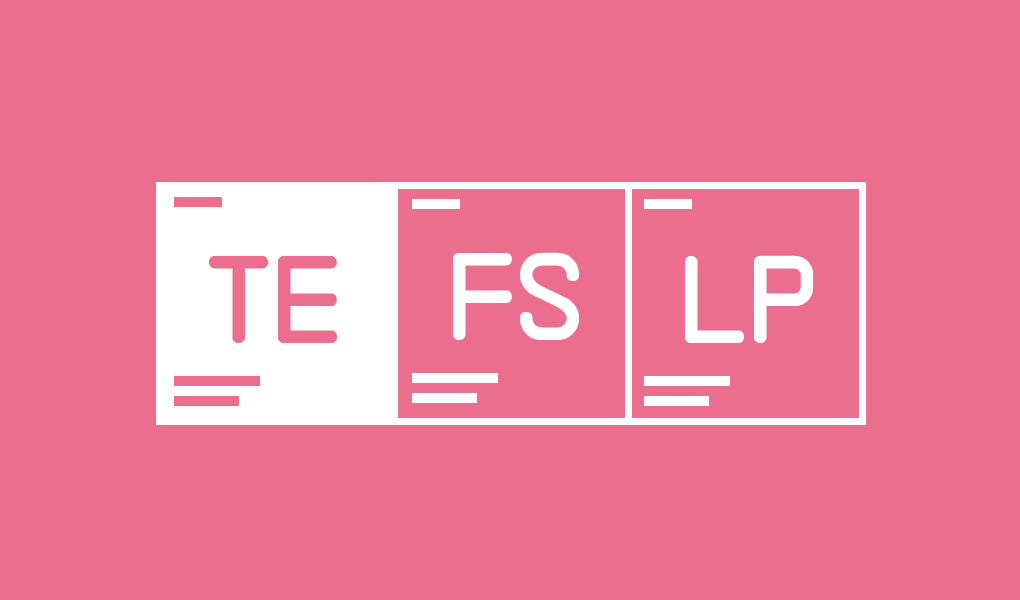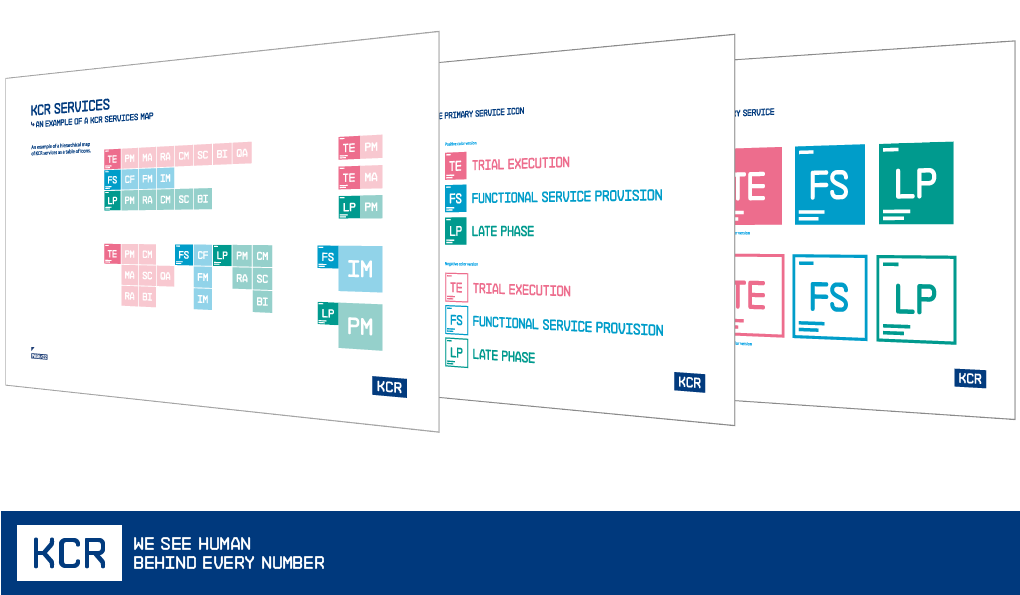 See our other Case Studies as well! We deal with, among others: product design, custom software and UX design.