Sprint is one of the benefits brought to us by "agile" company management, which we have heard about since 2001.
It was then that the "Agile Manifesto" was published, where the principles of agile project management were included.
Back then, programmers were looking for a remedy for common cases in which the product was rejected due to sudden changes in a situation during the work on a project.
It was, therefore, necessary to act faster, in which the key is to work with the customer on prototyping and testing the market.
Sprint is an event during which the work on a project lasts up to four weeks, where we plan without forgetting to account for the budget.
Our task is to achieve the goal of a given sprint, and the most important thing is customer needs. At the end of the Sprint, the product must be in a state that will enable its "release" (the team defines this term).
Project development can be divided into several Sprints during which we complete its subsequent stages. The derivative of a typical sprint is Design Sprint which works well for discovering and verifying an idea.
Jake Knapp — the originator of the Design Sprint
The inventor of the Design Sprint is Jake Knapp, a designer who has worked at Google since 2007. Before, Knapp was working at Microsoft, where he co-developed the multimedia encyclopedia — Encarta for a few years. Although Bill Gates' company fought fiercely with the competitor
  — Wikipedia — ultimately, it lost.
However, before it happened, Jake Knapp convinced the rest of the team that the redesign of the available on CD-ROM encyclopedia was a good idea. So the new attractive graphical interface with interesting navigation was created.
Meanwhile, the marketing agency decided that a better idea than presenting the new redesign on the box would be to show off the attached Discovery Channel videos. Further talks were not an option. The more so that graphic design was outsourced to an external company, which ended the discussion.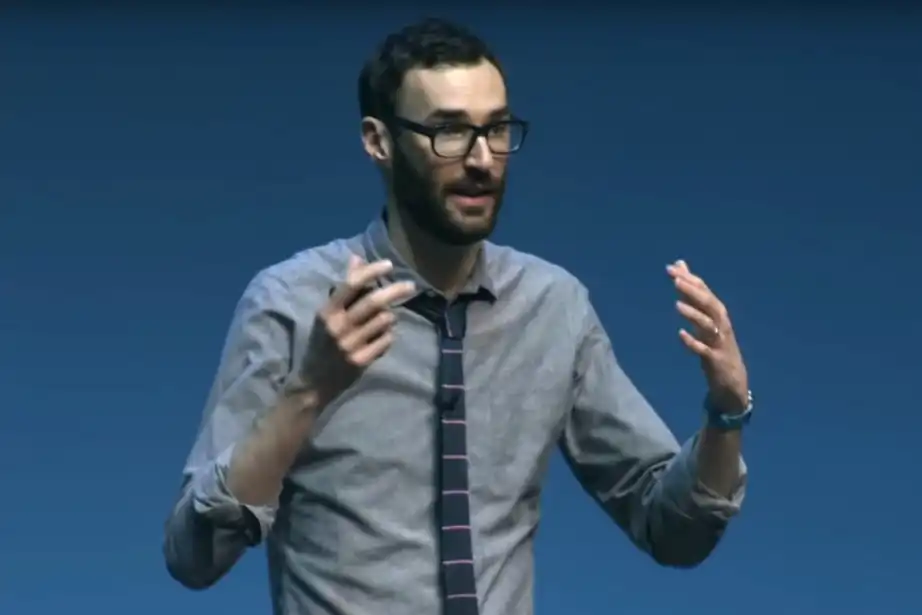 Jake Knapp admitted that while working on a new version of the encyclopedia, he and other team members focused on improving the product but forgot about sales.
Sales were driven by what was eye-catching: back then, digital products were offered in big boxes which could be attractively presented, and online sales had little significance.
After Jake Knapp started working at Google, he discovered that the company had the same problem Microsoft did. Communication between teams left much to be desired, and ideas that were never implemented were born.
That's why the author of the "5-day Sprint" started to wonder how to "design time" to operate more effectively.
And that's how in 2010, he began to develop something called Design Sprint. What helped him better understand the problem was joining the Google Ventures fund, which invests in start-ups.
Jake Knapp found out that ideas are better managed in start-ups, although organizational changes were still needed. The designer, with other employees, started to implement the idea of "time design."
Design Sprint in Google Ventures
Design Sprint, which is performed in Google Ventures, is a five-day process that involves searching for answers to key questions. We obtain them thanks to creating simple prototypes and testing ideas among customers.
If you are an entrepreneur, you surely know very well how much time the company wastes on discussions. Meanwhile, Jake Knapp wanted to break this never-ending cycle of discussions and shorten the work month to a week.
Jake Knapp says that companies are getting concrete data gathered from a realistic prototype instead of waiting for the opportunity to release a strip-down version of a product to see if it has potential.
The sprint gives our start-ups a superpower: They can fast-forward into the future to see their finished product and customer reactions before making any expensive commitments.
When a risky idea succeeds in a sprint, the payoff is fantastic. Identifying critical flaws after just five days of work is the height of efficiency. It's learning the hard way, without the hard way — he convinces in his book.
Design Sprint is mainly a challenge — achieving a set goal in a very short time. However, before we conduct a Design Sprint, let's choose a time and place for it.
The people we gather must be focused only on the sprint, and during the sprint — mobile phones and laptops are good, but only during the break, unless we want to present something related to the sprint.
Let's assume that our five-day sprint will last from Monday to Friday. During the first day, we determine the problem and select a critical point on which we need to focus. On the second, we sketch beneficial solutions on paper.
On the third, we decide and change ideas into a hypothesis that can be tested. On the fourth day, we create a realistic prototype. On the fifth, we check how people react to it.
Every Design Sprint needs a "Decision-maker" — someone who has authority and will make good decisions regarding the project. It can be the founder or the CEO. In larger companies, it can be a vice president, product manager, or team leader.
According to Jake Knapp, "Decision-makers" profoundly understand the problem and have firm opinions and criteria that help find the remedy for the problem.
Design Sprint and UX prototyping
Design Sprint bets on MVPs (Minimum Viable Products) that allow us to discover whether the effect of our work leads to expected results. An example of using an MVP is the story of IBM.
The IT giant has been thinking about developing voice-controlled systems. The company conducted an experiment for this purpose. Its participants were unaware that a living person was carrying out their instructions.
Although the "computer" recognized all their commands, the participants concluded that they preferred using a keyboard and a mouse. The company was saved from a failed investment without incurring huge losses.
In turn, Jake Knapp tells a story about the development of a website called Blue Bottle Coffee which lived to see 15 different drafts. Testing such a number of projects on customers wasn't an option.
So, first, they voted, and then the "Decision-maker" chose three final drafts. It seemed that the most attractive idea was to make the online store look like a coffee shop, especially since Blue Bottle Coffee's appearance is widely praised, and the idea itself was original.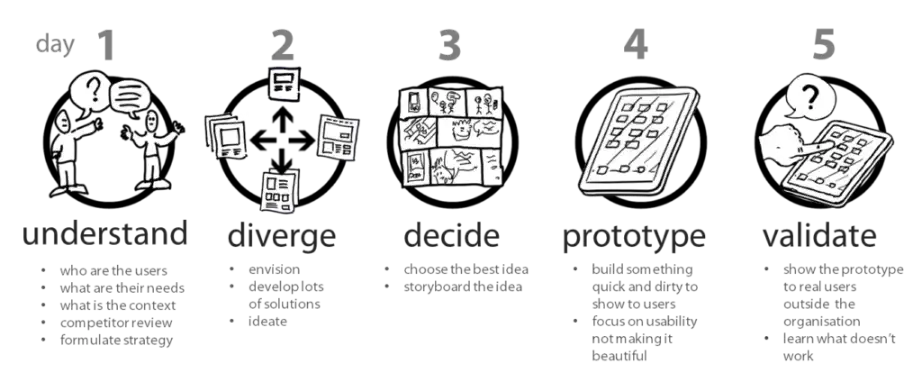 So, they created a simple prototype. It was enough to create a series of slides in Keynote, which imitated the site's appearance. "With a little ingenuity, and without any computer programming at all, we stitched those screens into a prototype that our test customers could use," Jake Knapp recalls.
We need to add that each prototype was given a fake brand name to fool the customers.
The prototype of the website with "wooden shelves" that raised the highest hopes was deemed "cheap" and "not trustworthy." The other two prototypes fared much better.
We can see two things in this example.
First, our enthusiasm toward a given idea doesn't have to overlap with the excitement of customers.
Secondly, we don't need complex work to prepare a project that will tell us if we're on the right path.
The new Blue Bottle Coffee website was launched a few months later, resulting in a twofold sales increase. The following year, the company that was selling coffee was taken over.
More employees and new technology appeared, and experiments with more offers followed. The Design Sprint allowed the team to take the right path, although the store was supposed to be continuously improved.
When to use the five-day Design Sprint?
We can see that Jake Knapp's method is, in a sense, a "supercharger" for our venture. Let's just answer the question of when a five-day sprint is a good idea:
When we face a problem requiring a lot of time and money. Just like in the case of Blue Bottle Coffee, a sprint is a chance to deal with the problem.
When the deadline is approaching, we're still thinking about the final concept for our product. Then we need good and fast solutions, and a sprint is the best for that.
When we're stuck in the middle of a project and need a fresh look.
Hero shot: Pixabay.com