The story I'm about to tell you is reminiscent of the unfunny joke about Chuck Norris, who supposedly can write a text message on a calculator... with his left foot.
No more than six months ago, we received an inquiry from a client. He wanted to create a new website. "How much will I have to spend in your company?" he asked, a little frightened, "I have received a couple of quotations, and they differ so much that I went crazy."
We were shaken too, but not surprised. Situations like this happen very often. The pricing of websites typically depends on the subjective feelings of the contractor rather than on the actual costs incurred. Many people ask themselves and the search engine: How much does a website cost? Today we decided to answer this question.
How much can a website cost?
The market doesn't regulate this. And there is no shortage of companies that, like Chuck Norris, can estimate the cost of a website using... a morse code, for example. They're good at it. So, the customers ask the company: How much does a professional website cost? Hm… — the company wonders – at least 10,500 USD. Another one, after a brief thought, says its price – 16,800 USD and not a penny more.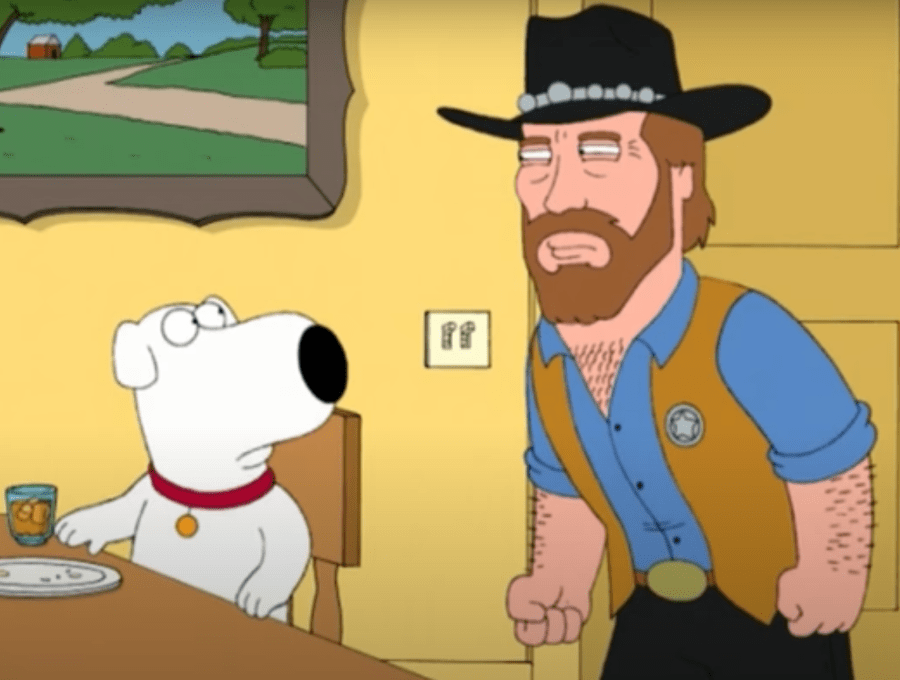 You're probably wondering: "Why did I get such different offers?" One company says 16,800, and another states 10,500 USD. Or is the actual cost, you correctly assume, only 4,200 USD? It all depends on the factors you should learn about; if you don't want to overpay for your website, read the article below.
It's a story, perhaps a bit too long but enlightening. You will learn what to pay attention to. Please stick with us. It'll be fascinating.
How much does a simple website cost?
From our previous anecdote, you already know how much it can cost. We'll answer the question: "How much should it cost?" in a moment. We will analyze the various factors that increase and decrease its cost.
Let's start with the fact that the creation cost depends on external and internal factors that are most often under our control, but we prefer not to think about them.
Quotation of website design in 2022
Most often, we wonder how much the domain and hosting costs. Yes, these are essential questions, but before we can write the first line of code and create the first view, we need a precise answer to two key questions:
What business goals do the website aims to achieve?
Who is it intended to serve, and for what?
The answers to these are fundamental, as they're the basis for asking more specific questions. The website is a product offered in different variants, serving various purposes and functionalities. There is no simple answer to the question: How much does a website cost? Of course, when we type the phrase "website price" into a search engine, we will find the answer. However, let's agree that the "fixed" price list contains an approximate cost. Why? All it takes is changing one or two elements for the price to increase. In this regard, the saying "the sky is the limit" is highly accurate.
Specification of requirements reduces the cost of a website
The specification of the requirements – reliable and detailed – determines everything. If you don't specify the business goals, define all the functionalities and technologies, and assign priority to the different elements, you can start thinking about creating a new website again. 
A website created without preparation quickly turns out to be either commercially useless or technologically unusable. But before anyone gets to use it, it will cause you a lot of trouble. To put it bluntly, you can lose time and money.
The cost of a company's website can be reduced with the MoSCoW method
Customers often don't want to waste time developing detailed requirements. And this is a mistake that will get back at them.
Vaguely defined needs, lack of prioritization of requirements, incomplete list of requirements, incomplete information, unclear definitions, and excessive focus on appearance and interface are the most common reasons for the increasing cost of a website.
Even more so if the billing method is Time & Material (I will discuss the issues of billing methods more extensively at the end of the article).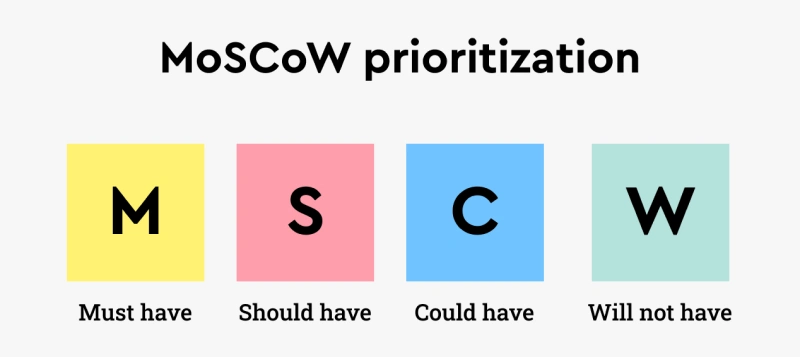 If you take the time and energy to determine what the site:
Must contain (M)
Should contain (S)
Could contain (C)
And just as important, what it:
In other words, if you use the MoSCoW prioritization method, you can significantly reduce the cost of creating a website.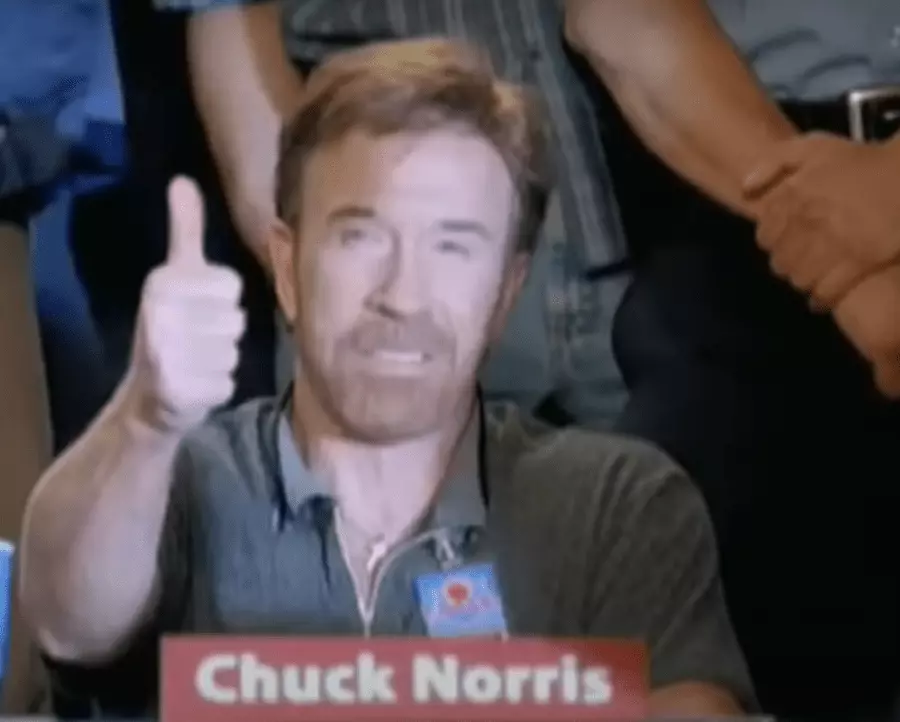 How to value your website? Preferably through sincere advice
We understand that there is time pressure on you, but prioritization is not that time-consuming at all. We will help you determine the requirements, the obvious ones, and those that usually appear during the project's development. We are pretty good at finding affordable solutions and meeting all business needs. Seriously, while working on a project from the education industry, we reduced the cost by 50%. We will gladly tell you how ;)
How much does a website that is prepared for changes cost?
The cost of a website also depends on its functional and technological preparation for possible changes. The most important include:
Company development (size, scope of operations)
Market changes (global and local)
Changes in information technology used on the website (e.g., switching from WordPress to Django or from .NET Framework to a cheaper backend technology)
Changes in standards (e.g., search engines, we wrote about it here)
Civilizational changes (e.g., Internet access, the ubiquity of mobile devices)
Law (e.g., GDPR, legal requirements for joint stock companies – we wrote about them here)
Fashion trends (customer expectations regarding the appearance of websites)
Of course, you cannot predict the scope and depth of the change, but you can determine it quite sensibly. Changes in technology are often announced well in advance and are also widely discussed (articles, books, panel discussions) among specialists. A website tailored to your needs and made with an awareness of technological changes will be cheaper to optimize in the future. 
The cost of developing a website. Key elements
We can distinguish three groups of factors regarding the cost of a website:
Technological factors
Functional requirements
Terms of cooperation
In each group, we will find problems, dilemmas, and opportunities that condition the increase or decrease of the costs. We will find cheaper and more expensive solutions, more efficient and acceptable, time-consuming and fast, requiring one expert or the cooperation of many specialists.
With the ability to choose the most appropriate option, we can save to invest. In other words, the final cost of a website depends on the individual configuration of these variables.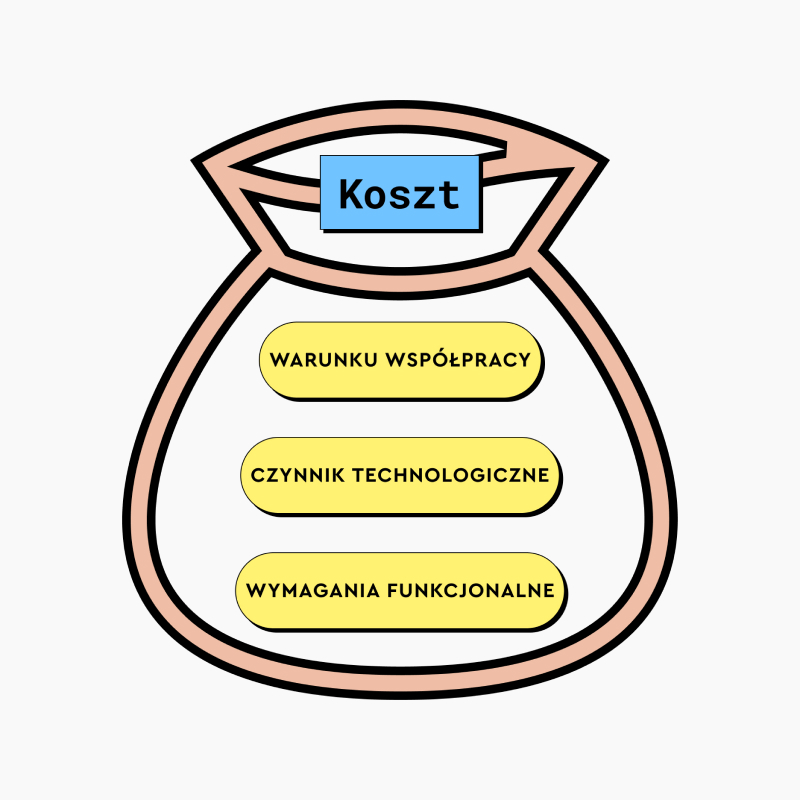 And here comes the Moscow method, which allows you to determine the needs in terms of functionality and cost. It also works well as a tool for optimizing the project budget.
The agency, which has many projects of varying complexity under its belt, can precisely determine the cost of each successive project. Why? Because it knows how long it will take, what human resources it will require, and what kinds of problems it will generate.
In other words, it doesn't have to "learn to solve equations with multiple unknowns." It is familiar with the equation, the unknowns can always appear, but with experience, you can deal with them faster.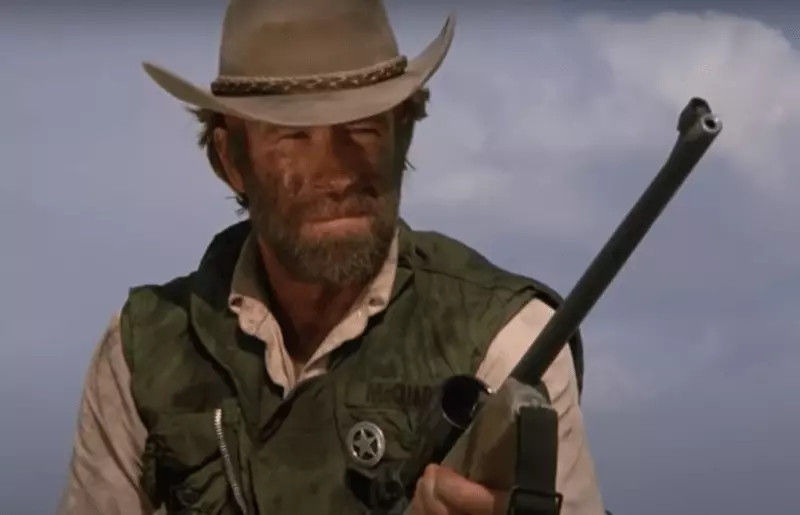 Technological factors – cost estimation of the website
They've always had an impact on the cost of websites and will never stop having it. Some technologies are time-consuming, while others are less. The way they're developed also varies, as does the range of possibilities they offer. Gaining proficiency in different programming languages also differs significantly. It requires different amounts of time and a different set of experiences. 
The cost of a website with a CMS
CMS or Content Management System it's the most obvious factor affecting the cost of a website. A website without a CMS will be cheaper than a website with an open-source CMS, which, in turn, will be more affordable than a site with a dedicated CMS. That one is created in accordance with the specific expectations of the client. Is a dedicated system always better? Not necessarily. Very rarely, actually.
Open Source systems (e.g., WordPress, Joomla, Drupal), thanks to a myriad of plugins, allow you to modify the CMS freely. Without unnecessary compromises, loss of quality, or a sense of satisfaction resulting from using a functional and convenient tool. Additionally, they are either free or much cheaper than custom-made ones.
How much does it cost to make a website with AMP?
The Google AMP framework (Accelerated Mobile Pages) is an excellent example of the need for technology. The main advantage of AMP is speed. We will be able to access a website even in unfavorable technical conditions (with limited mobile bandwidth).
Google AMP can be used to create websites, and advertisements, or presentations. It's also conducive to sales and is recommended for use on pages that are an essential part of the sales funnel. Want to be high in the search results? Then use AMP.
Is this a necessary solution? Let's look at the data.
According to the results of the research companies' reports (e.g., Statista, StatCounter) and data compiled by GUS, almost 60% of Poles use their mobile phones to access the Internet. On the one hand, the use of Google AMP will increase the satisfaction of users of the website. On the other hand, it will contribute to its position in the search results. At the same time, it's important to remember that the search engine creates separate page indexes for the mobile and desktop variants.
Designing websites that allow you to take full advantage of this potential increasingly means using Google's framework, especially since the search engine puts more and more pressure on developers. And everything points to the fact that we will have to adapt to these expectations. The question of how much it costs to create a website is as valid as it is overly general, requiring clarification of what kind of website we have in mind. With the AMP framework, or maybe without it?
Is it possible to reduce the cost of web development after all? Yes. You can spread the customization over time and initially apply it only to templates that will be replicated on more subpages. This solution saves you a lot of money.
Web development – more expensive and cheaper programming languages
The cost of a website depends heavily on a preferred programming language. However, even here, the matter is not that simple. By market standards, an hour of work for a developer using Python is more expensive than an hour of work for a programmer coding in PHP. It looks like Python is more expensive, right? Well, it's not ;) Developers know very well that coding in Python is much faster than in PHP. A more costly hourly option may be cheaper if the design expresses the cost.
When considering the cost of technology, it's worth keeping in mind that if you choose the more popular programming language, you'll have fewer problems finding an affordable contractor in the future.
Web development – functionality requirements
While there is a rule on the market saying that more functionalities equal more expenses – we don't quite agree with it. In theory, it is true, but in practice, things vary. It's not always expensive ;) There is a simple reason for that:
The cost of a website doesn't grow in direct proportion to the number of functionalities
Every functionality is different. The level of their complexity is important
Not every solution needs to be built from scratch. Sometimes it's better to use open libraries
It will be cheaper and faster. And on top of that, it will be done the right way. 
Building a website, i.e., content is king, and in most cases, it is expensive
One of the most important functionalities of a website is its content. Texts, photos, infographics, videos, podcasts, etc., constitute its most significant utility. Navigation, internal browser, and chat, to name a few of the most important, serve only to easily and quickly reach the desired content. By themselves, they aren't very attractive.
It is true content is king, so he must make an impression appropriate to his position and role. And this impression usually costs ;) less if we have a copywriter, UX/UI designer, motion designer, photographer, operator, and editor on board. If we don't, is it worth outsourcing this kind of work to a specialist? Definitely!
As they read you, so they judge you. As they watch you, so they want you. Meaningless, filled with spelling errors, lapses, and poorly formatted texts can effectively repel. Web design is also a design of information architecture.
The same is true for photographs. Those taken by amateurs are usually underexposed, overexposed, or incorrectly cropped. Their informational and persuasive qualities are simply marginal. Although on a much higher technical level, stock photos sin with banality, typicality, and repetitiveness. We can often find the most popular ones on competing companies' websites.
While content can be costly, investing in it pays off. A company that cares about the high quality of communication with the client is perceived as more professional, reliable, and attractive when the website is refined in detail. Such a reputation is worth paying for because of the sales, the number of contracts signed, and the business relationships established behind it. When expecting a reliable website design, we must expect a cost.
Web design – the number of unique views
In the case of a page template consisting of views, savings are possible. Sometimes it's even advisable because frugality of this kind doesn't create a risk of giving the wrong impression. We have nothing to lose and much to gain.
Each unique view must be designed, then coded. Creating a separate view for each subpage misses the point. It's even inadvisable, as it conflicts with users' experiences, habits, and expectations. It's better to simply create a single, repeatable template and graphic design (e.g., blog pages, product pages).
Cost of a website aligned to the best SEO practices
A website that:
Isn't up to search engine standards
Doesn't meet the requirements specified in the best SEO (Search Engine Optimization) practices
will always be a website with limited capabilities. The opportunities will pass it by. 
You can optimize your website anytime, but you should do it at the stage of its creation. Front-end technology and CMS affect the speed of websites, and speed affects search engine positioning. A functioning and growing website will require more time and money. In this case, what can be done today is best done today. Or, following the example of Chuck Norris, it is best to do it for yesterday. In other words, today, only a little earlier ;)
Will professional websites conform to WCAG standards (Web Content Accessibility Guidelines)?
The problem of website accessibility is no longer a niche topic discussed by UX specialists. It is becoming a challenge that public bodies are already facing and will continue to face (declarations of availability need to be updated). They are legally obliged to comply with WCAG 2.1. Public websites must be:
Perceivable
Robust
Understandable
Operable
Thanks to these actions, professional websites will be able to provide the following:
Basic level of accessibility
Ideal level of accessibility
High level of accessibility
Soon, this trend is likely to include corporate and, finally, private websites. Therefore, it is worthwhile to be aware of this necessity. It's also worth remembering that the need to adjust the site may result not only from formal (legal) changes but also informal (arising from the expectations of customers). 
Does this translate into the cost of a website? Of course. These kinds of requirements always raise the price of the service. For example, the cost of adapting websites to GDPR requirements is now much lower than it was shortly after GDPR became mandatory.
Development of websites includes integrations
Integrating websites with various external systems quickly, correctly and as desired requires not only knowledge but a lot of experience. Integrations are always a source of considerable costs, but their use isn't always justified. 
The cost of integration doesn't only include the cost of website adaptation to the requirements of a tool but also the cost of using it. In the business variant, it is sometimes very high. Therefore, the need to implement a particular integration, its number, and type (free, paid) is worth considering. There are quite a few free tools on the market that are not inferior in terms of their usefulness to commercial systems. To create a website that meets business needs, you don't need to "reinvent the wheel." Using free solutions doesn't harm your reputation. Instead, it reflects a rational approach to the budget.
Among the most popular integrable systems and tools are:
Analytical systems (e.g., Hotjar, Google Analytics, Yandex Metrica, Facebook Pixel)
Management systems CRM, OMS, SCM, ERP, CRS (e.g., HubSpot, ZOHO, Salesforce, IBM Order Management, SAP, Microsoft Dynamics ERP, Zendesk)
Customer support tools (e.g., chatbots, voice assistants, callback widgets)
SEO optimization tools
Tools that help manage integrations (e.g., Google Tag Manager)
Of the above, the most expensive are integrations with management systems.
Dedicated, custom functionalities – building a website
Website functionalities are a broad topic; we definitely haven't listed them all. The possibilities are endless. Closing the subject, let's repeat once again. The number of functionalities doesn't affect the cost of a website as much as the level of their complexity. As Chuck Norris says, "This is how it always was, is, and always will be."
Terms of cooperation, i.e., it's not just website development that counts
"It depends." The terms of cooperation also can significantly affect the cost of a website. In this regard, unfortunately, several key aspects can weigh on the price.
Anyone who has at least once outsourced the creation of a website knows very well that terms of cooperation affect the quality of website execution, noticeable in its appearance, usability, and functionality.
The duration and scope of a website warranty
The duration of the warranty and its scope are very individual matters. They depend to a large extent on the project's size, complexity, and nature (e.g., how unique are the functionalities on a website, how typical a site is in terms of technology). As a rule, the longer the period, the broader the scope and the higher the cost. 
The copyright of websites
The extent and duration of a license directly impact the cost of a website. It's also a cheaper option than a complete transfer of rights to the code. 
The duration and scope of After-Sales Support (SLA) of websites
The assurance of the developers' availability and the speed with which they're expected to take action regarding after-sales support will also affect the cost of a website. The shorter the response time, the higher the price.
Experience of a website contractor
While reputation is built for years and can be lost in a second, experience and competence are acquired and harnessed for years. But everything comes at a price. Improving the competence of specialists requires financial resources.
The most practical training, courses, conferences, studies, research, tests, reports, and licenses are costly. And at the same time necessary to offer customers up-to-date and useful solutions.
The work of a team of highly qualified employees will inevitably be more expensive than the work of one, even the most capable, multi-instrumentalist. The high quality of a website and a single contractor, freelancer, are mutually exclusive. 
How much a website cost depends on the type of contractor
The contractor of a website can be a freelancer (or a group of freelancers), an interactive agency, a UX agency, or a software house. While addressing this topic, we come to the matter of:
The contractor's verifiability
The trust we can place in them
The comprehensiveness of services
The time required to achieve the goal
The satisfaction during cooperation
The quality of the manufactured product
The warranties it will provide us with
The possibilities for filing complaints
While these are primarily based on impressions and feelings, they, too, come at a price. The quality costs, and we, the consumers, and customers, are willing to pay for it. But truth be told, there is no point in overpaying for it :)
The services of freelancers and the customized web design offered by them will obviously be cheaper. Their operating costs are much lower. They don't run economic activity, don't have original software, don't incur licensing costs, don't rent an office, don't use accounting services, and they don't guarantee support and development. Moreover, they can get sick or change their career plans. They cannot be versatile in all areas of Web Development, UX design, DevOps, SEO optimization (page positioning), and IT systems integration.
With these "savings," they make much lower price offers. However, everything has a price, including a website. That's why you should think about who will create your website. 
Multi-instrumentalist versus Project Team
Business Analysts, Software Engineers, Software Testers, UI Designers, UX Designers, UX Researchers, Content Writers, and SEO/SEM specialists are just some of the experts needed to create a website.
Their number increases with the complexity of a site. One person can't be expected to quickly make a high-tech, complex website with a low risk of error and perform all of that well. That also leads us to another problem. You should consider not only "How much does a website cost" but "How much will it cost" to fix it, develop it, or customize it if you contract a person you don't completely trust.
How much does a website cost? - here are things you should also know!
The open secret, which even Chuck Norris knows ;) is the market practice of measuring the cost of a website according to multipliers. As a result of this cruel practice, the price goes up with a customer, not with a project. The "larger the customer," the higher the price of a website. Although the project has neither grown nor decreased ;)
It's a common practice, but it's frowned upon by us. We prefer, in our view, a more fair one. When asked how much a website costs, we answer it's the same for everyone. The cost of a website with specific parameters for an SME company will be the same as for a corporation. 
By the way, as Chuck Norris advises, "If you want to avoid being multiplied, it's better not to brag about the size of the budget at the stage of collecting quotations" ;)
Website development – project billing method (Fixed price versus Time & Material)
Another mystery that Chuck Norris also knows is the discrepancy in preferred billing methods. Customers prefer Fixed Price, and contractors prefer Time & Material. And therein lies the problem, and even a few. 
Fixed price seems to be a safer method for the customer. When asked, he will probably answer - "I know the cost. I'm not risking much. I like it." Sure thing, we get it. Just what's our unsympathetic contractor thinking at the same time? "I don't know how long it will take. Maybe he will change things all the time. Maybe it's better to be safe and take 8,400 instead of 4,200? But it's a corporation, so maybe let's take 16,800 USD or even 33,500 USD". And so on. I mentioned this in the beginning.
The price of a website is entirely arbitrary. Even if we assume that such situations are rare and the contractors creating a website are also looking out for a customer's interest, we still have a problem. You know what we are going to say... Chuck Norris knows about it too! :) All that it takes is for us to misestimate the cost of the project, and we won't end up in a situation when "everyone wins" (win-win), but instead, someone loses, someone gains (win-lose). And this is a situation that even Chuck Norris won't be able to handle.
Is the Time & Material method better? It depends :) Unfortunately, not on the method itself, but the honesty of the contractors. No method can effectively counteract such abuses of trust.
How much does a website cost in the fair formula?
Our modest contribution to improving market practices is the application of the principle we like to call "I know how much a particular job costs." Given that we are knowledgeable about something, we have done something more than three times; we know very well how much it should cost. Contrary to market superstition, websites can be cheaper, much more often than you think.
Do you want to bet? ;) See how much you can gain with us. You will receive an individual quotation. We invite you to ask for more details!